Once our freshly made crayons have cooled, it's time to get them packed away and sent to one of our partner hospitals.
Since our founding, we have provided free crayons to pediatric patients in 265 hospitals around the United States!
Step #1: Packing
Volunteers hand-sort all of our brand-new crayons, ensuring that one of each color goes into our packs of eight: red, orange, yellow, green, blue, purple, brown, and pink.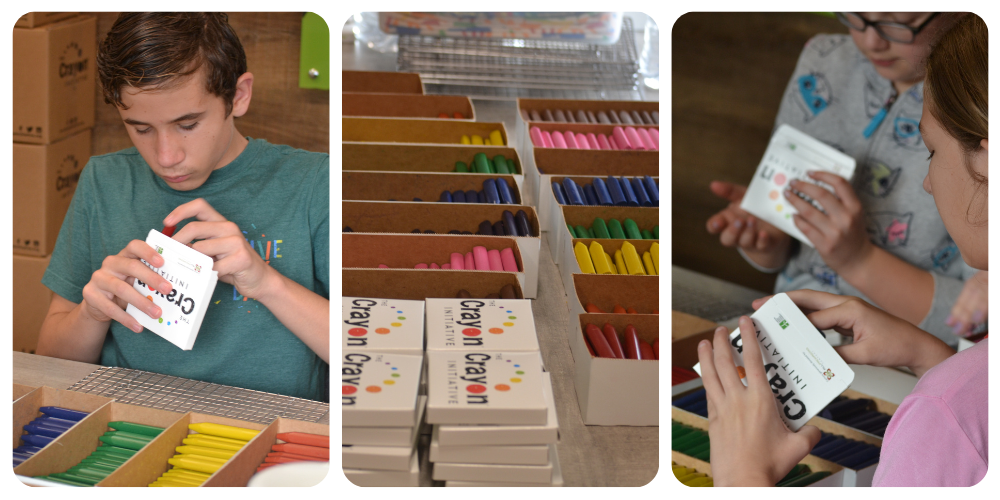 Wonder why we don't put a new wrapper on our crayons before we pack them up?

Paper wrappers hold on to bacteria—a challenge for immunocompromised patients. Staying paperless cuts down on waste and makes our crayons a safer choice for hospitals.
We stack 100 packs into a box, then two boxes into a case, and off it goes to one of our partner hospitals!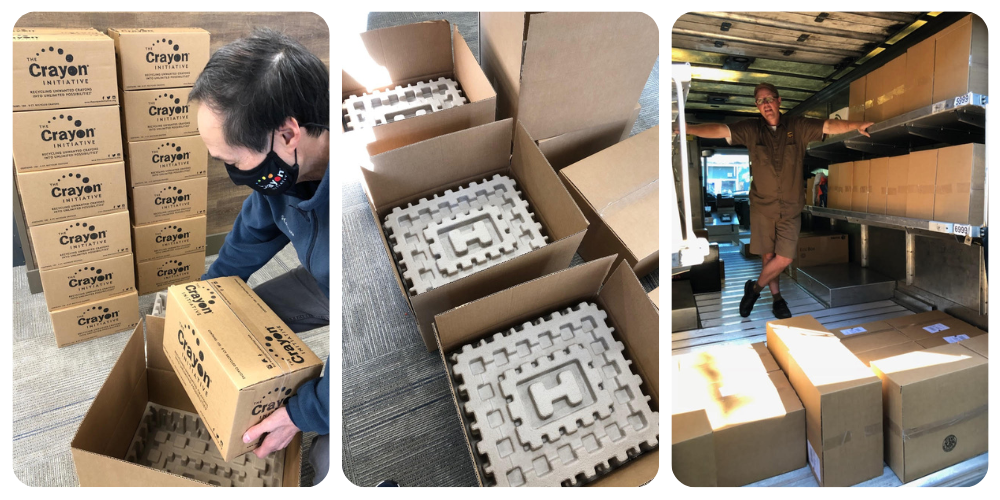 Step #2: Shipping
Every hospital shipment includes 1,600 crayons—200 packs to be given to 200 children.
We have been receiving The Crayon Initiative donations for a few years now and LOVE the deliveries every time! These crayons are amazing because they are large which make it easier for our younger patients to hold. They also offer a larger variety of colors than your typical 4-pack crayons. I use these crayons every day with a child while they are waiting on procedures. Offering coloring as an activity during a wait time is a great way to help kids cope with wait times in the hospital. —Chelsea Bax, Mercy Children's Hospital, St. Louis
We strive to provide a regular rotation of shipments to our hospital partners. But unfortunately, with our current funding, we can't meet hospital demand—especially as new hospitals are added to the directory.
At some of our hospitals, a shipment of The Crayon Initiative crayons lasts only a day!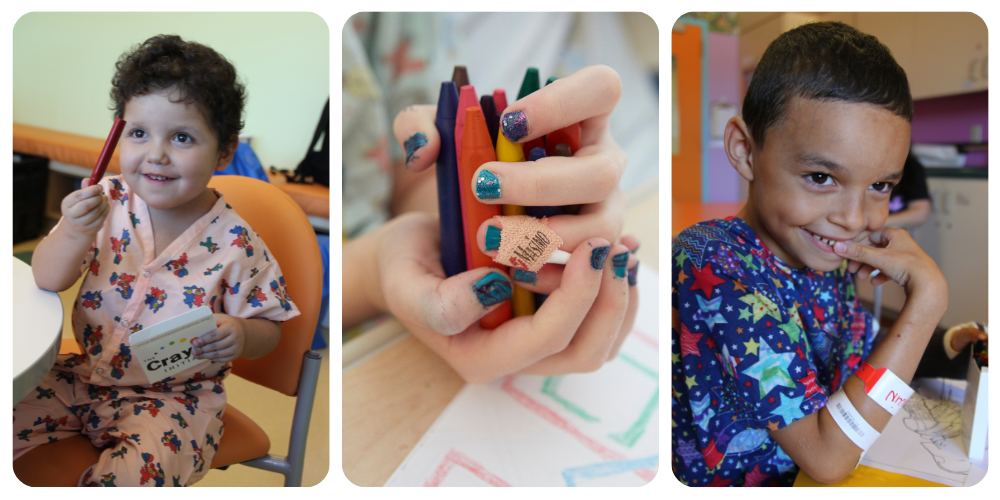 All told, it costs The Crayon Initiative about $500 to get one case of crayons to one hospital.
Ultimately, we need to ship at least 1 million packs per year to provide happiness to all the pediatric patients at our partner hospitals.
That's why we're so grateful for every donation we get from our supporters!
After our crayons arrive at the hospital, the fun begins for the kids.