Your crayons start their journey when you drop them in the mail. But what exactly happens once you ship crayons to The Crayon Initiative?
Join them on their crayon journey!
Step #1: Sorting
After a crayon donation shipment arrives at our facility, our volunteers sort the crayons into like colors.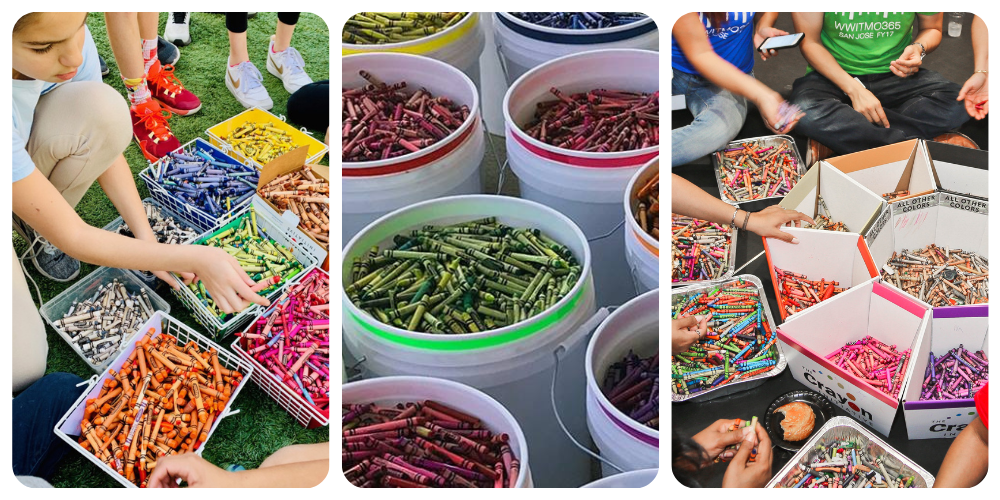 Prior to COVID, The Crayon Initiative hosted up to 700 volunteers a month! Large corporations also held employer-sponsored sorting events, contributing both time and finances to the mission.
Unfortunately, during the pandemic, we had to close to large groups of volunteers. And as offices closed to in-person work, we lost much of the revenue that came in through our corporate events.
However, our small group of veteran volunteers is committed to ushering all our donated crayons through their journey.
Step #2: Melting
For the first several years, all of our crayons were melted down in founder Bryan Ware's kitchen and garage.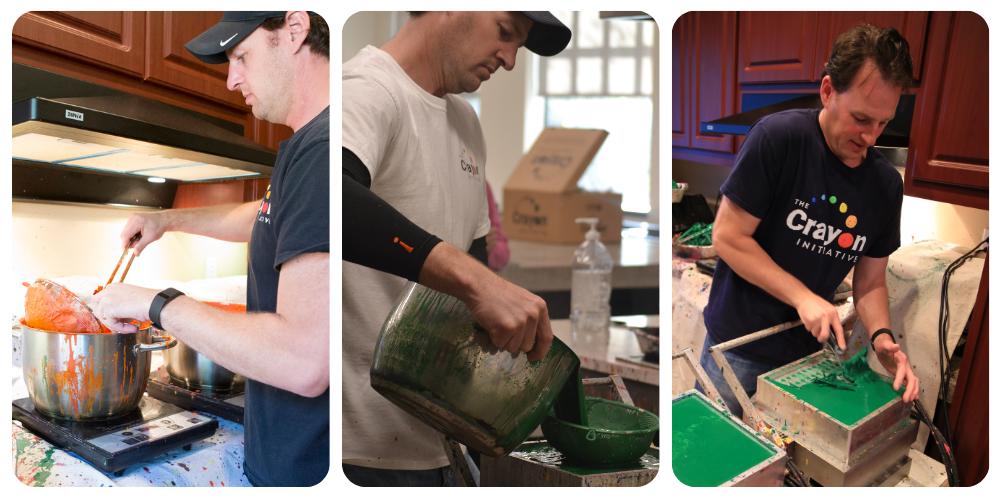 Thankfully, in 2017, we were able to build out our processing facility. Now, once the donated crayons have been sorted, they're placed into our unique oven drawer systems. Our volunteers are able to melt down two colors per day.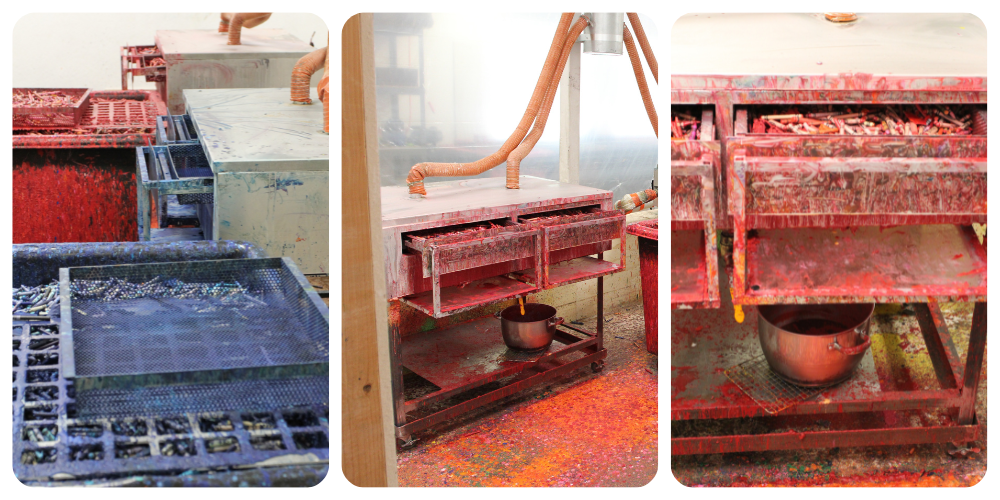 As the wax melts down into collection pots, the paper wrappers catch on grates. We then gather that waxy paper to be ground down and made into artificial firelogs.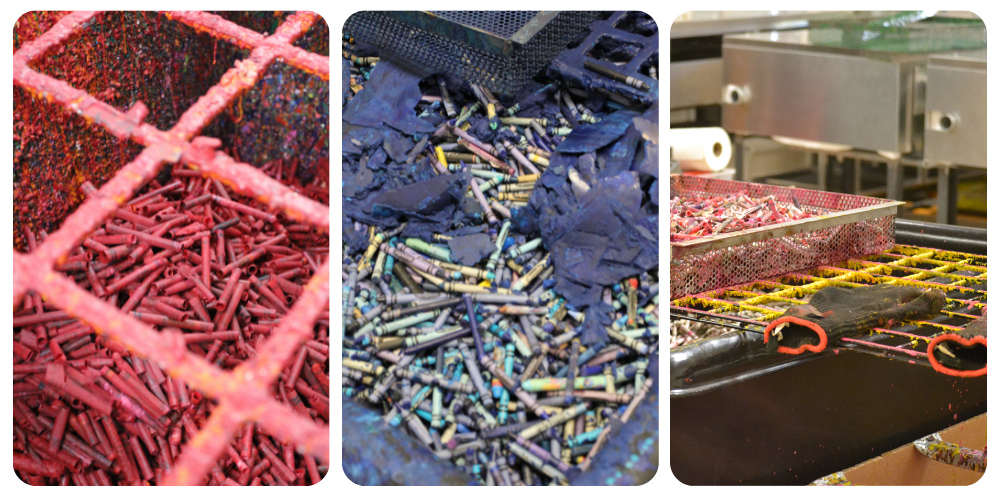 No part of your donated crayons are wasted or sent to landfills.
Step #3: Molding
The hot wax is then poured into our special molds. We consulted an occupational therapist when designing our unique crayons.
The Crayon Initiative creates crayons that are larger, easier for a child to hold, more durable, and three-sided so they won't roll off hospital trays.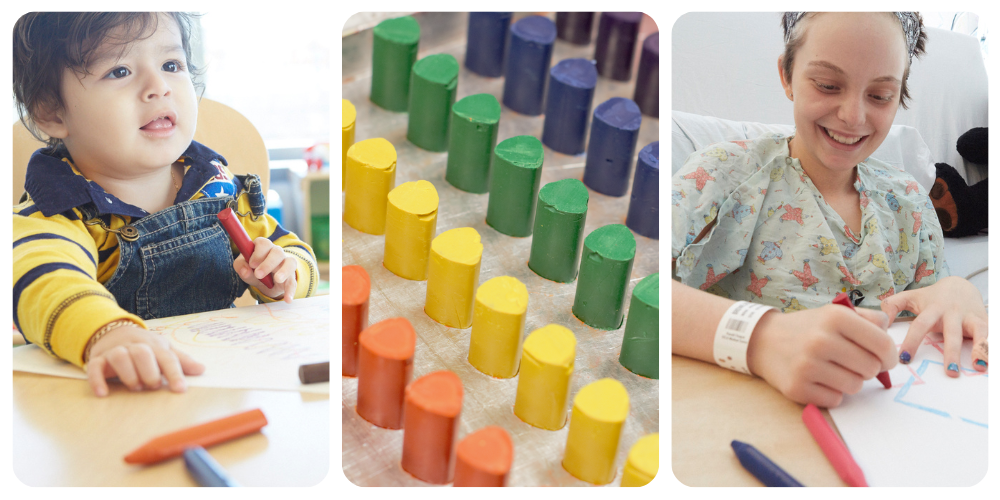 In a four-hour volunteer shift, we can create about 10,200 brand-new, sanitized crayons!
On the next step of their journey, our new crayons start to make their way to hospitals.