On this World Cancer Day, we're thinking of Meadow Farmer. When we got to share our crayon packs with her, Meadow was just four years old. She was suffering complications from a stem cell transplant to treat a relapse of leukemia.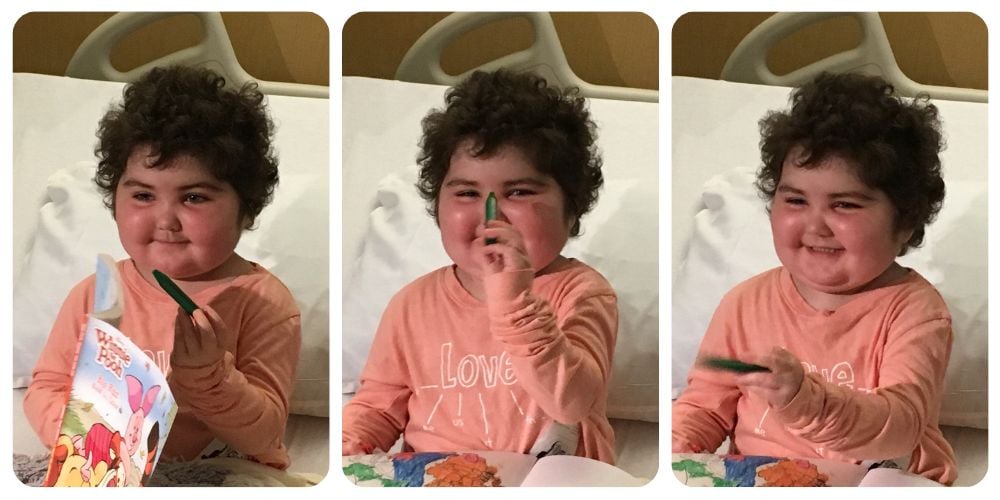 So much of Meadow's life had already been spent in hospitals and in the car, traveling hundreds of miles to receive treatment. And yet, watch how she responds when given a pack of The Crayon Initiative crayons.
More Than a Crayon Box
Meadow shows us that a crayon in the hand of a child is so much more than what it may appear. A box of crayons is actually a toolbox—empowering children of all ages to express themselves, get creative, and escape the four walls of their hospital room.
"We can do a lot of our assessments with kids by what they're coloring." —Veronica Mejia, Child Life Specialist
A crayon represents the magic of childhood—something all kids deserve to experience, no matter where they're spending their days.
Today, we honor the fighters, the survivors, and the loved ones we have lost. Your donation can provide crayons to children like Meadow, giving them a welcome distraction from an otherwise stressful and frightening time.
Please consider giving today in celebration of the survivors and remembrance of those we've lost too soon.