Last year, future Board member Allegra Berckmoes reached out to us with a beautiful story. As an Activity Coordinator at Texas Children's Hospital in Houston, she is devoted to brightening the days of her pediatric patients through creative play and activities.
I hosted an event where kids made their own crowns to wear while they received their infusion. I provided choices on supplies and your crayons were a crowd favorite! My favorite thing about these crayons is the size because our littlest friends cannot easily snap them. Here are some sweet pictures of my sweet friend creating a rainbow crown with your crayons!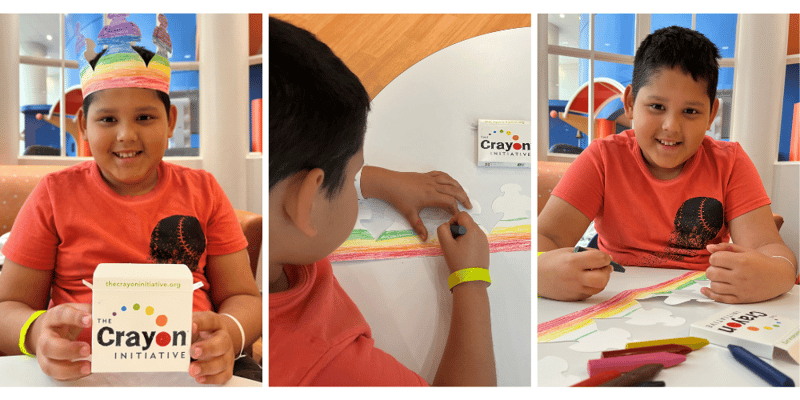 Get Your OWn Crown
Today, you can download your own crown!
Print it out, tape it together, and wear it any way you please to proudly display your love of the small but mighty crayon!
Whenever you can today, take a little coloring break. You deserve it.
(And remember, kids aren't the only ones who look good in a crown!