For those who are yet unfamiliar, we created The Crayon Initiative as a way to enrich the lives of children who are hospitalized for extended periods of time. Our nonprofit organization has made it possible for us to brighten the lives of the young and ill by providing them with vibrant crayons to cure boredom and promote creativity. By creating and distributing recycled crayons, The Crayon Initiative has made a major impact on the lives of young patients all across the country. Of course, these children are still facing plenty of obstacles associated with being hospitalized for prolonged periods. With that in mind, here is a look at the good, the bad, and the ugly aspects of children's hospitals.
The Bad
No matter the reason a child has to be admitted into a hospital, there will always be negative aspects that children don't want to deal with. For instance, one major downside of being admitted into a hospital is that most children hate shots and needles. Nevertheless, young patients often have to get acquainted with needles and other uncomfortable treatments.
Moreover, no matter how bad a child may need an operation or procedure, there are always risks associated with these procedures. For that reason, children and their parents are often anxious or nervous throughout the child's treatment and care. In either case, children's anxiety while hospitalized can be lessened through calming play and activities. When a child is calmer, their family also finds it easier to cope.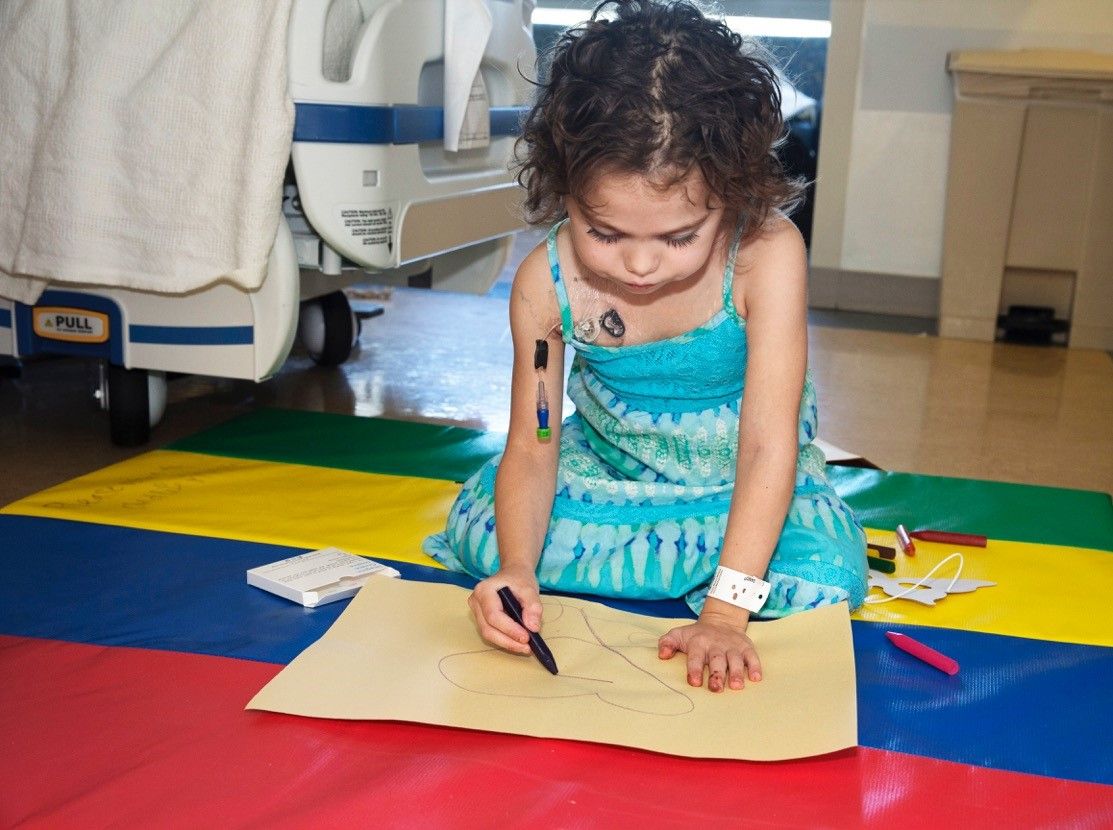 The Ugly
No matter how much we hate to admit it, for some children, staying at a children's hospital can be downright ugly. For instance, children who have anxiety or attachment issues may be in agony simply because they are not able to sleep in their own beds. Additionally, given that they cannot go to school and see their friends, peers, and relatives, these changes can make enduring a hospital stay even tougher. However, we have seen how simply providing such children with a creative outlet, such as through simple crayon donations, can help distract them and make their time at the hospital more bearable.
The Good
Given that children's hospital stays can often be such an upsetting topic, we decided to save the best for last. By far, one of the best parts of children's hospitals is the staff. Children's hospitals are known for employing compassionate, friendly professionals who are experienced in providing young patients with premium quality care. Therefore, rather than being afraid, the hospital staff can often make the experience less painful and even enjoyable.
What's more, children's hospitals are often supported by a wide variety of nonprofit organizations. These organizations are known for providing time, resources, gifts, entertainment, and more to help ensure that children remain in good spirits and have a speedy recovery. The Crayon Initiative is an example of such an organization. We created this program to ensure that young patients still experience a sense of normalcy, even when their lifestyles are plagued by uncertainty.
The Crayon Initiative is a revolutionary organization with the goal of brightening the lives of young patients across the country. With the help of our donors, we provide an invaluable service that helps change the lives of young patients for the better. If you believe in our cause and are interested in donating, please contact us today.
Sources:
https://www.childrenshospitals.org/About-Us/About-Childrens-Hospitals