We're thrilled to announce the newest member of The Crayon Initiative family, Bernadette Shanahan-Haas. A Chicago native with over 22 years of association and nonprofit experience, Bernadette joins us as our executive director.
Bernadette will manage the day-to-day operations, strategic planning, and take the lead on community engagement, fundraising, and marketing initiatives.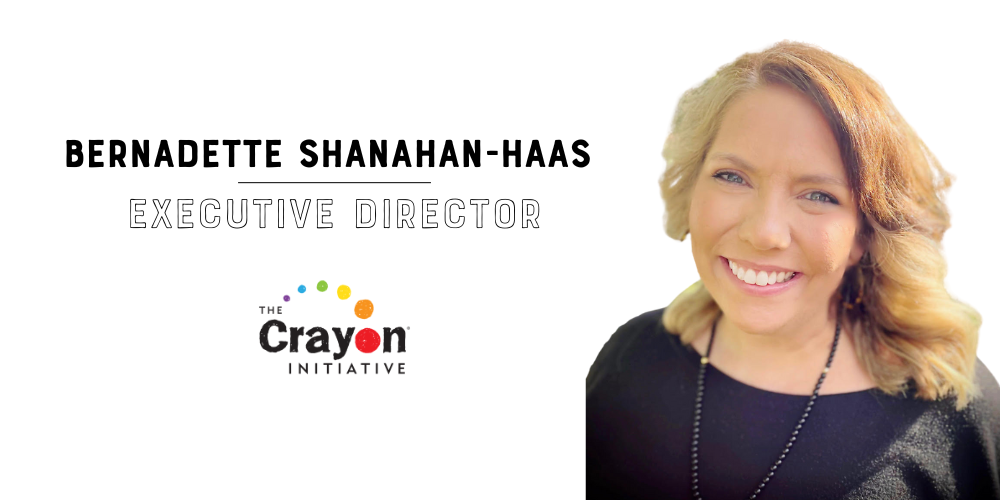 "Taking an organization to new levels of relevancy is my passion. As a career-minded professional, I love to be creative, build relationships, and grow nonprofits. For that reason, as the new Executive Director of The Crayon Initiative, I am beyond excited about the potential to create a positive environment so that we can ultimately provide more kids with more smiles!" —Bernadette Shanahan-Haas.
We can't express how excited we are to have Bernadette join the team. Her skill set, drive, and enthusiasm will help us reach our full potential in carrying out our mission of bringing happiness to children who are facing the stress of hospitalization by giving them the freedom that comes with creative play.
Filling this role is key to helping The Crayon Initiative grow to meet hospital demand for our unique crayons. Bernadette's leadership will help more pediatric patients across the country find happiness in some of their hardest times.
Welcome, Bernadette!